At Britt's Superfoods farm, we grow delicious organic superfood juices that are perfect for boosting your health and immunity. We take great care in making them, and they're ready to nourish as soon as they reach you.

From our organic fields straight to your freezer, ready to boost your health and immunity naturally! Give them a try!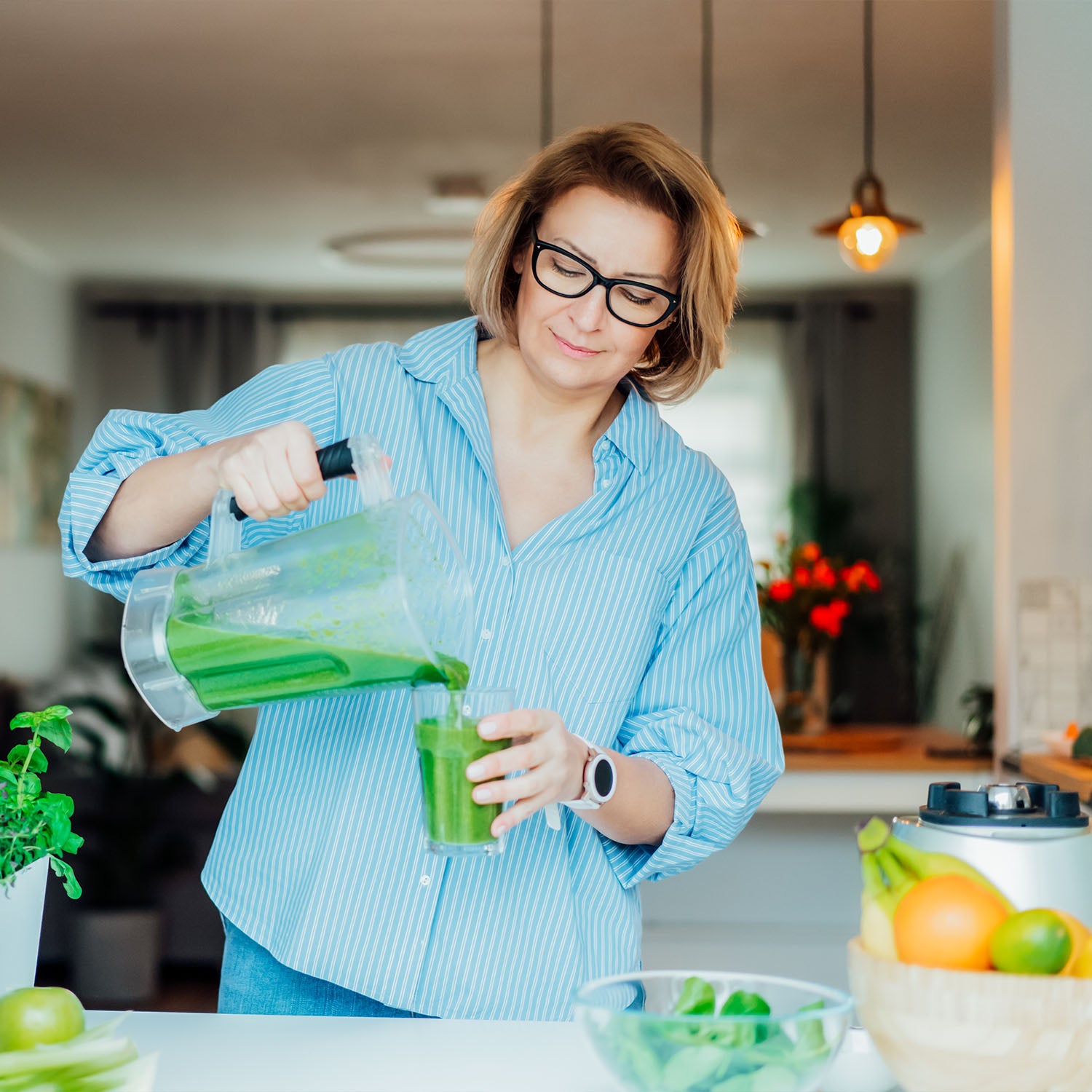 Fuel your immune system. Eat your way to better health
Life can be tough on our bodies, whether from injury, illness, or emotional stress. But by giving your body the natural nutrients it needs, you can help it recover faster.

One simple way to do this is by adding Britt's Superfood juices to your diet. They're packed with nutrients and antioxidants to give you the boost you need to feel your best. 
Live Wheatgrass Juice supports your immune system
Our award winning organic Wheatgrass Juice can support your immune system with confidence, read how here:
Collapsible content
Optimises nutrients

Containing the same amount of nutrients as 3 heads of broccoli (600g) and the most chlophyll rich vegetable on the planet. Wheatgrass juice is:

Rich in vitamins A, B5, B12 and E
Contains beneficial enzymes essential for absorbing nutrients from our food.
High in antioxidants protecting your immune system by preventing oxidative damage to cells
Contains 20 amino acids, essential for the growth and function of your immune cells
Combats cold & flu

Wheatgrass juice is rich in antioxidants and has high levels of amino acids, chlorophyll and vitamins, which make it a brilliant weapon in the seasonal fight against colds and flu. Wheatgrass juice:

Supports healthy numbers of white blood cells, critical for your fight against colds and flu
Contains natural beta-carotene, protecting your cells against inflamation
Is rich in Vitamin E, one of the most powerful antioxidants protecting you against viral infection
Known to increase red blood cells, which removes viral DNA and speeds up your recovery.
Inflammation protection

Wheatgrass juice can help  fight chronic inflammation, such as swelling and stiffness in joints, due to its high level of antioxidants

Rich in Vitamin A, which helps develop T cells that recognise infected cells and destroy them, clearing your body of infections.
Haemoglobin, the red blood cells, help deliver oxygen to the various organs in your body, protecting and keeping them healthy.
Helps to control your blood sugar levels, limiting cravings. Sugar is a an inflamatory food, which weakens your body's immune defenses.
A natural way to maintain a healthy alkaline pH level, which is vital for your wellbeing and reduces the risk of chronic disease.
Boosts energy levels

Wheatgrass juice is the No 1 Superfood and is often referred to nature's energiser, containing high levels of natural vitamins such as A, B5, B12, E, and precious enzymes.

High levels of chlorophyll, help build healthy blood cells, that carry lifegiving oxygen, invigorating organs and giving you energy
High in natural B vitamins, which help convert proteins, carbohydrates and fats  from your food into energy
Enzymes are essential for every function in your body, from breathing to digestion and the storage and release of energy
Helps remove harmful toxins to cleanse and detoxify your body, leaving you energised
Strengthens gut health

Did you know 70-80% of your immune cells are in your gut?  The foods we eat affect the diversity and composition of the bacteria in the gut, the microbiome. A diverse microbiome is essential for healthy immune cells.

Rich in health promoting probiotic bacteria, organic wheatgrass juice helps a healthy gut microbiome, supporting your immune cells
High levels of enzymes aid your digestion by helping the body break down food and absorb nutrients, giving you a strong immunesystem.
Rich in chlorophyll it helps your digestion by increaing the good bacteria in your gut, strengthening your microbiome
The natural nutrients work with the microbiome, flooding the body with nutrients, encouaging healthy elimination and regulation of the gut
Real reviews from Britt's customers
Are you struggling with loss of energy?  Exhausted or feeling like the wellness odds are stacked against you?

We care deeply and it is wonderful to hear how Britt's Superfoods have helped empower people with their health and immune system. 
Read here about Elaine and Niki as they share their transformative immune system experience. 
I experienced burnout and Wheatgrass juice helped me.
I've been enjoying live organic wheatgrass juice for several years now and wouldn't be without it because I know it keeps my immune system in tip top condition...
Britt's is my wellness kit to support my immune system.
I've been using 2-3 of the Wheatgrass and Barley grass sachets in my morning smoothie 5 days a week consistently for years now. I consider it part of my essential holistic medicine kit to support my body and immune system...
FREE 7-day vitality programme
Plus weekly health updates with Britt
Want to live a healthier life, but feeling overwhelmed about where to start?
I know from my own health journey how hard it can be to find reliable health and wellness information that can truly help and inspire.
Join me for my FREE 7-day health e-book program today where I'll help you keep it simple, stay motivated, and finally reach your health goals.
My 100% free Vitality program will help you boost your energy in just 7 days!
You'll also receive free weekly health updates where I cut through the clutter and confusion and help you make sense of the latest health research and trends.
Join the Britt's Superfood community today and be the first to know about our fantastic gifts and offers.
Receive delicious easy-to-make recipes that I know you'll adore!
Watch how our wheatgrass juice can support your immune system
From my personal experience on a health journey, I know how inspiring and empowering it can be to hear other people's stories and learn from experts. Discover how our organic Wheatgrass Juice can support your immune system through the natural nutrients it contains. Watch here now!
More ways Wheatgrass Juice can support your health
We understand that nutrition is at the heart of a healthy life. That is why we specialise in producing organic superfood juices that can benefit you in so many ways.
In the vast landscape of superfoods, Wheatgrass Juice emerges as a...

In the vast landscape of superfoods, Wheatgrass Juice emerges as a...

The immune system, our body's defence against threats like bacteria and...

The immune system, our body's defence against threats like bacteria and...

Welcome to Britt's Superfoods, where our dedication to your well-being meets...

Welcome to Britt's Superfoods, where our dedication to your well-being meets...