A monthly subscription programme designed to make your life easier and hassle free. Mix and match from our range of juices to suit your needs. No fixed contracts, cancel at any time (we have a 60-day cancellation period).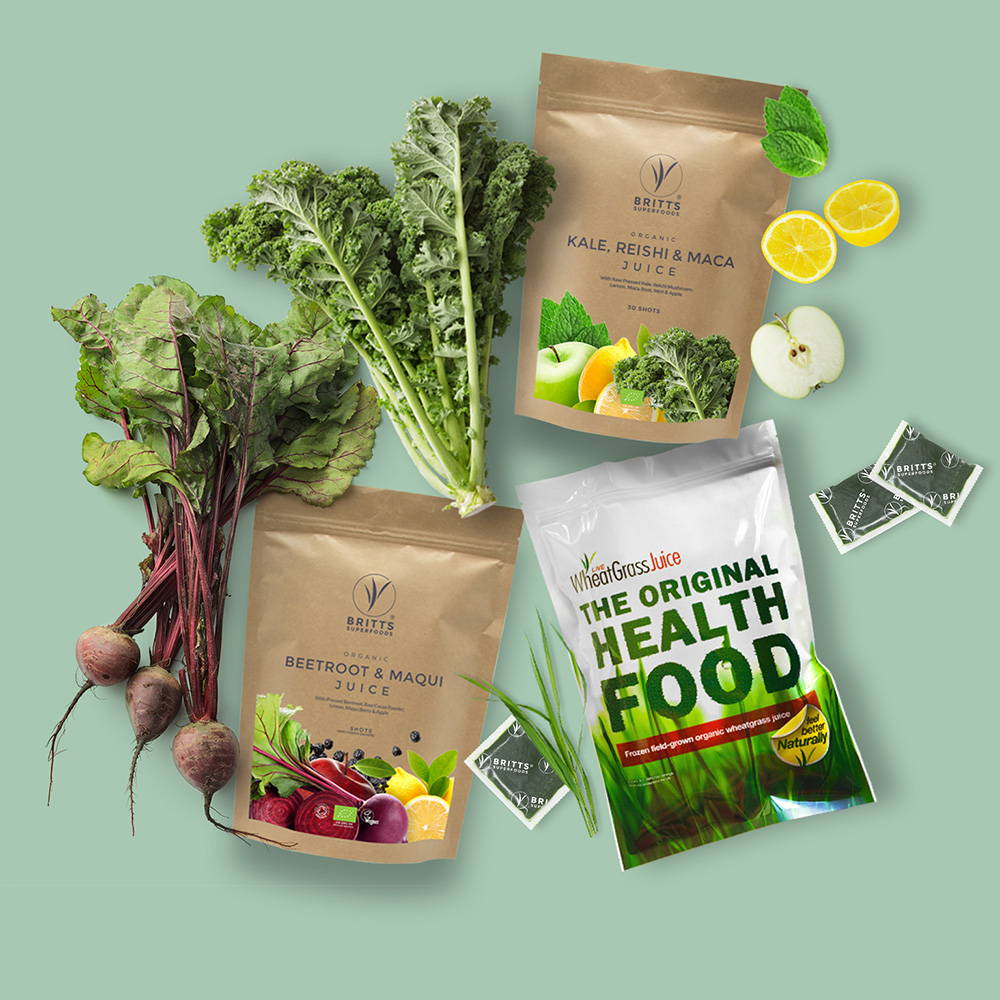 The more bags you buy, the more money you save per bag.
| Quantity of Bags | Price Per Bag | Price Per Shot |
| --- | --- | --- |
| 1 Bag (30 Shots) | £49 | £1.63 |
| 2 Bags (60 Shots) | £47 | £1.57 |
| 3 Bags (90 Shots) | £45 | £1.50 |
| 4 Bags (120 Shots) | £43 | £1.43 |
| 5 Bags (150 Shots) | £42 | £1.40 |
| 6 Bags (180 Shots) | £40 | £1.33 |
*Volume discounts will be applied in the cart page.

Our Wheatgrass and Superfood juices are grown outdoors in fields to traditional farming methods. All of our crops are totally organic and completely free of herbicides and pesticides.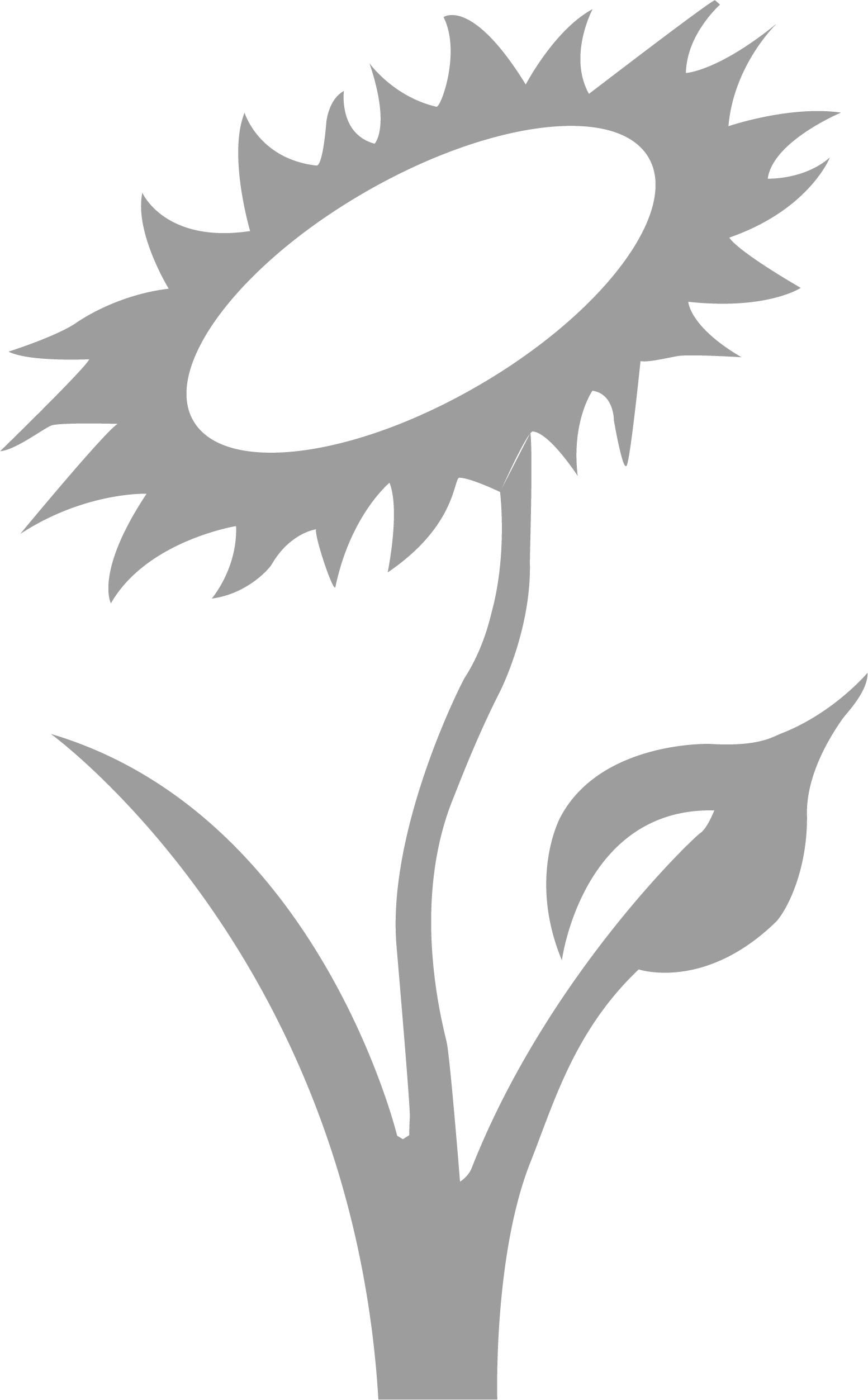 Nothing added and nothing taken away. Britt's Superfoods products contain no artificial colours, flavours or preservatives and are 100% Vegetarian, Vegan and Gluten Free.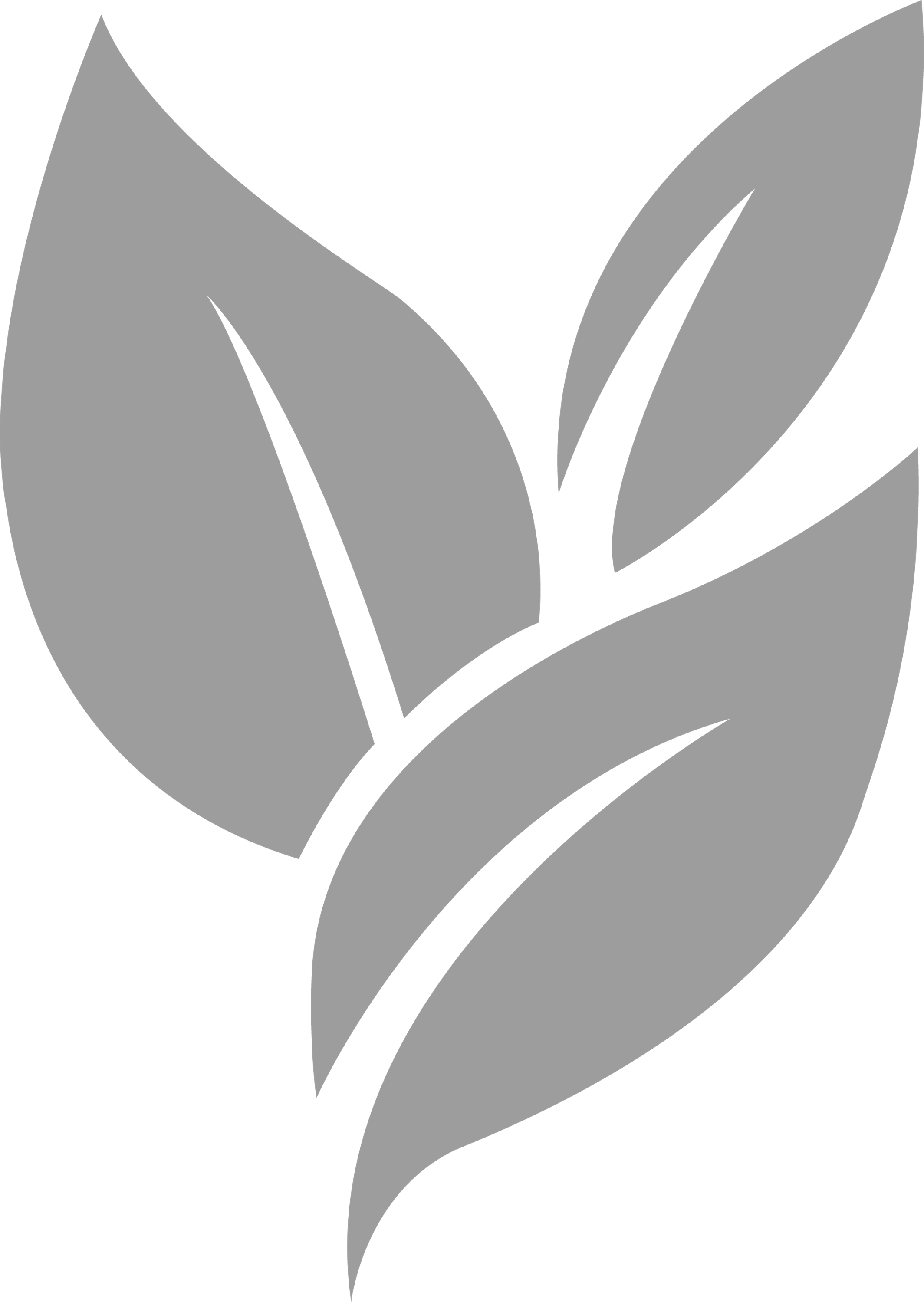 We immediately freeze our Wheatgrass and Superfood juices after harvest, to preserve the important vitamins, minerals and enzymes. Our juice is stored at -31°F to guarantee that it retains all of its nutritional qualities when delivered.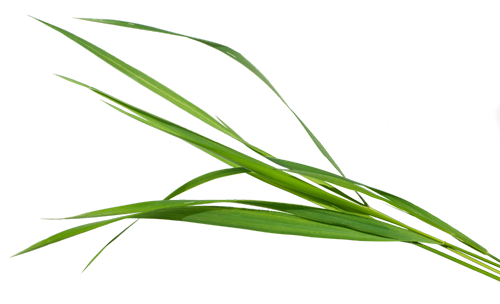 100% Raw Organic Wheatgrass Juice
Wheatgrass Juice has been highly regarded for its nutritional properties for many years. It contains for example Vitamin A and is particularly high in Vitamins B5, B12 and E. It also contains high levels of Chlorophyll compared to other green vegetables such as broccoli, lettuce, kale etc.
Wheatgrass Juice contains high levels of Vitamins A, B5,B12 & E which help:

Boost energy levels

Reduce tiredness and fatigue

Physical & psychological performance

Immune system

Hair, skin and vision

Red blood cell development

Minimum 1 shot serving per day (28ml) to obtain these health benefits.


| Nutritional Info | 100ml | %RDA 100ml |
| --- | --- | --- |
| Energy | 20 kcal | |
| Protein | 1.9g | |
| Carbohydrates | 1.9g | |
| (of which sugars) | (0.77mg) | |
| Fat | 0.06g | |
| (of which saturates) | (0g) | |
| Fibre | < 0.1g | |
| Salt | 0g | |
| Vitamin A | 403.33µg | 50% |
| Vitamin B5 | 5.75mg | 95.7% |
| Vitamin B12 | 95.86mcg | 1600% |
| Vitamin E | 14.75mg | 145.6% |
Customer Reviews

I now enjoy a shot of Wheatgrass Juice

Dear Britt
I have had had chronic fatigue for the last 8 years and have been around the block seeing specialists and tried everything to feel better. I now enjoy a shot of Wheatgrass Juice pre breakfast with a drop of Coconut water simply blended on its own and it's my favorite part of the day - it's tastes delicious and you KNOW it's doing wonders for your body! Thank you for boosting my energy. I'm all set to try the kale and Berry Elixir juice now ...
Best wishes


Dear Britt's Superfoods

12 months ago I was recommended to start taking Wheatgrass on a daily basis by the nutritionist at my local Cancer Support Centre, after being diagnosed with Stage 4 Advanced Ovarian Cancer, as this would help my immune system through the nutrients in the juice. I have amazed everyone with how well I look and feel and am coping with my chemotherapy and life in general extremely well. Thank you.

Thank you Britt!

My husband was diagnosed with an incurable
prostate cancer. As well as starting off on conventional hormone treatment, I convinced him to alter his diet (more raw food etc) and to take your Wheat grass Juice, which he has been taking daily. He is now undergoing treatment and I upped his dose to 6 cups a day plus 3 cups of Vitality juice. Despite the cancer and the poison he has to ingest and is subjected to, he feels fantastic, goes to work everyday after his treatment. I am convinced that the Wheatgrass helps his body to recover from the immense stress by boosting his immune system. I will continue to line up 'his cups' everyday, mix it with Apple juice. I take mine with any juice I have or make and love the taste.


FRESHEST TASTING WHEATGRASS I HAVE TRIED

.. I usually receive an awesome service from Britts Superfoods and find their wheatgrass capsules to be an excellent booster / tonic to overall general health; however I'm very disappointed with my last order of Wheatgrass shots – It seems that pretty much all of the caplets were half full and some were even open and had leaked in the bag so entirely empty, which is a shame as they are not cheap. Having tried other brands i think theses are the best by far - they taste as if the wheatgrass was just pressed right in front of you though like I say a real shame with this particular order to have had so many wasted.



Get in the Juice Club!

I totally recommend the wheatgrass juice, delivered fresh to your door. Remember this is not a powdered supplement but the actual real deal frozen at source. I joined the Juice Club so enjoy regular delivery's with free postage. Do yourself a favour!

Delivery to United Kingdom: Main land, Scotland (up to Glasgow, Aberdeen and Peterhead):

Free for Juice Club and Detox Members

£8.00 flat rate

Delivery to Scottish highlands (excluding Aberdeen and Peterhead) & Scottish Islands:

£10.00 flat rate plus £8.00 surcharge outside the Juice Club, surcharge only within the Juice Club.

Next Day Delivery not available to Scottish Offshore Islands

Delivery to Channel Islands:

This delivery service can take between 2 to 3 days and we guarantee frozen delivery.

Alderney, Sark and Herm: £10 flat rate plus £12 surcharge outside the Juice Club, surcharge only within the Juice Club.

Guernsey/Jersey: £10 flat rate plus £35 surcharge outside the Juice Club, surcharge only within the Juice Club.

Delivery to Isle of Man & Northern Ireland

This delivery service is between 1 and 2 days and we guarantee frozen delivery.

£8 flat rate plus £15 surcharge outside the Juice Club, surcharge only within the Juice Club.

Delivery to Isle of Wight

£8 flat rate plus £8 surcharge outside the Juice Club, surcharge only within the Juice Club.

How big are the bags?

Each bag comes with 30 x 30ml cups. The bag size is: 33cm x 22cm x 5cm (13in x 8.7in x 2in). You can easily fit 6 bags into one drawer in an upright freezer.

What does Wheatgrass Juice taste like?

Our outdoor grown LiveWheatgrass juice tastes clear, smooth and fresh. Many go as far as to say that once mixed with fruit juices, it is delicious!

Will it arrive frozen and in top quality?

YES. We have overnight delivery and we GUARANTEE it will stay frozen until late evening in our specialised packaging. No fuss.

LiveWheatgrass is a world class product – LiveWheatgrass is carefully harvested, washed and juiced in a matter of hours and then crucially frozen in a matter of minutes, all of which preserve the precious nutrients. We have tested our LiveWheatgrass at an independent laboratory and we therefore know our freezing techniques preserve the chlorophyll and antioxidants up to 2 years in the freezer. You can see the research results here.

The best way to enjoy it?

For best results drink LiveWheatgrass on an empty stomach in the morning and afternoon. Use from frozen. Place the frozen juice cups in a large bowl of lukewarm water for 10-15 min to defrost-or simply use a blender and wizz for 30 sec. Enjoy with apple juice for a great taste.

Is our Wheatgrass Juice expensive?

NO. You will improve your health for £1.76 per day when you purchase 1 bag with 30 cups.This is a top quality, organic product, produced locally. You can make it your One Healthy Habit A Day and enjoy all the benefits. Equivalent amounts of Vitamin E and A costs £2.80 for 1.5 lbs. of organic broccoli from the supermarket.

How long can you keep Wheatgrass Juice in the freezer?

We have tested our wheatgrass through our collaboration with an independent university. The research show that there is no loss of antioxidants and chlorophyll up to 2 years in the freezer. This means you can purchase several bags at the discounted bulk price and simply store in your home freezer. No fuss.

WHEATGRASS JUICE BENEFITS

Wheatgrass Juice has been highly regarded for its nutritional properties for many years. It contains for example Vitamin A and is particularly high in Vitamins B5, B12 and E. It also contains high levels of Chlorophyll compared to other green vegetables such as broccoli, lettuce, kale etc.

This means:

Vitamins B5 & B12 contribute to normal energy levels
Vitamins B5 & B12 contribute to reduction of tiredness and fatigue
Vitamin B5 contribute to normal physical & mental performance
Vitamin B12 contribute to normal psychological performance
Vitamin A contribute to a normal immune system
Vitamin A contribute to normal skin and vision
Vitamin E contribute to normal hair
Vitamin B12 contribute to normal red blood cell development

Minimum 1 serving cup per day (30ml) to obtain these health benefits.

General Nutritional

Information
100ml
%RDA in

100ml

Energy
20 Kcal
Protein
1.9g
Carbohydrates
1.9g
(of which sugars)
(0.77mg)
Fat
0.06g
(of which saturates)
(0g)
Fibre
<0.1g
Salt
0g
Vitamin A
403.33µg
50%
Vitamin B5
5.75mg
95.7%
Vitamin B12
95.86mcg
1600%
Vitamin E
14.75mg
145.6%

Chlorophyll a = 40.45mg per 100ml